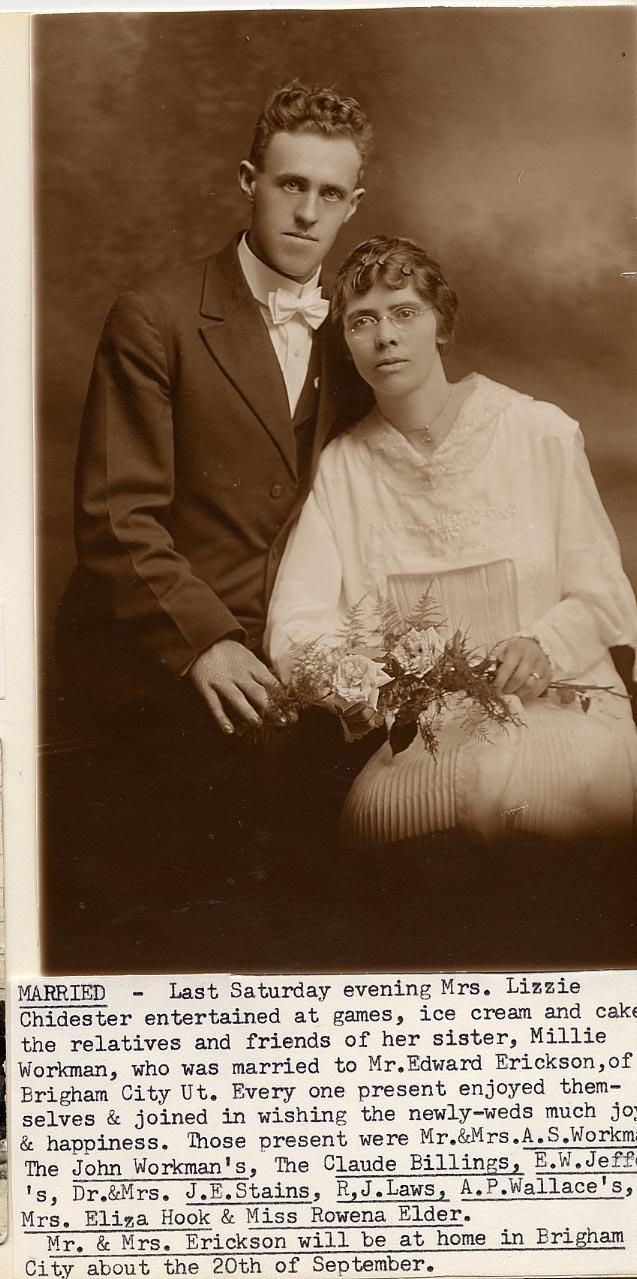 This photo is of Edwin Erick Erickson and Millie Workman taken at the time of their wedding, 5 Sep. 1917.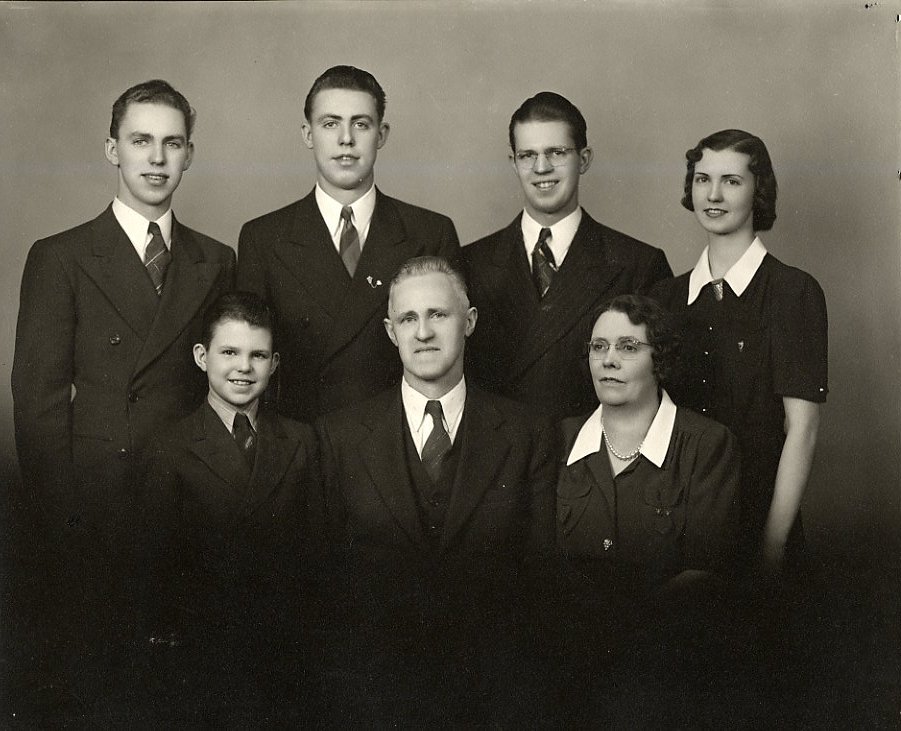 Family group picture taken Feb 21, 1942, shows (on the first row) Elden August Erickson Ęb. 3 May 1932, Edwin Erick Erickson (father) b. 10 July 1891, Millie Workman Erickson (Mother) b. 16 June 1890, (on the second row) Delmon Workman Erickson b. 5 August 1922, Abram Leland Erickson b. 25 Jan 1925, Erick Edwin Erickson b. 28 July 1918, and Julia Erickson Streadbeck b. 5 June 1920.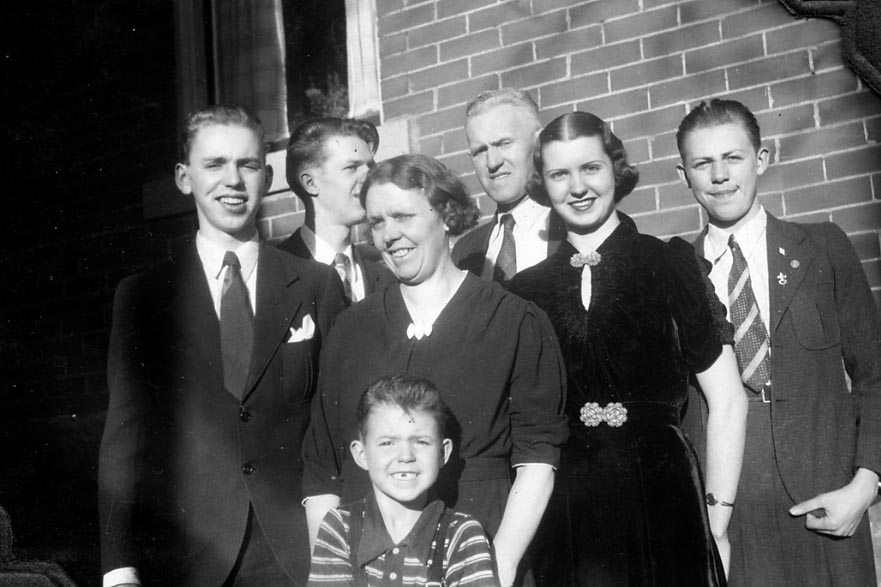 Family group picture taken sometime before 1942. It shows Elden A. (foreground), then from left Delmon W., Erick E., Millie W.(Mother), Edwin E.(Father), Julia, and Abram L.
---
Return to Abram Smith Workman page
Go to Family group chart page