BIOGRAPHY OF GEORGE ALBERT WORKMAN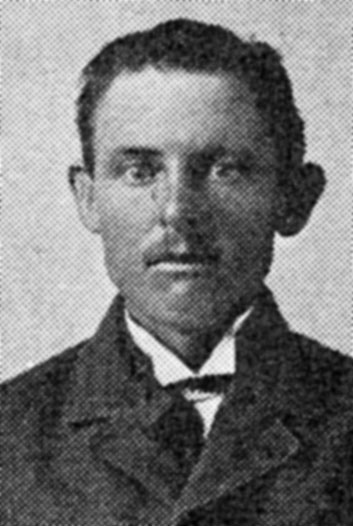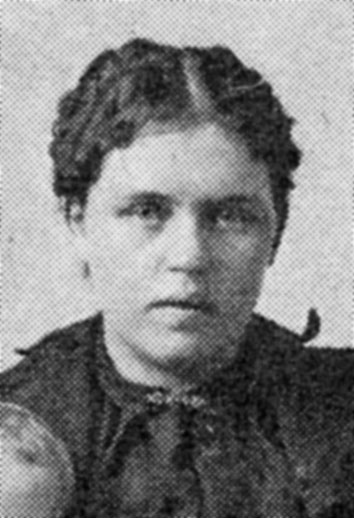 George Albert and Rhoana Clark Workman


George Albert Workman was born 23 August 1874 at Goulds Ranch, about eight miles from Virgin City, Washington County, Utah. He was the fifteenth child born to Jacob L. and Rebecca Turner Workman. Jacob Workman had been called with others to settle the Dixie Country. He had been reared in Tennessee and Kentucky, where hey had raised cotton. Brigham Young called these men to this area to see if cotton could be raised in Utah, as it was hard to get cotton cloth from back east for their purposes. These families that went there endured many hardships, and finally gave up the experiment, as it wasn't profitable, although they did raise enough to help out at that time.

George was about five years old when his father Jacob Lindsey Workman died, leaving his families in very poor circumstances. A few years after this Rebecca sold her little farm and cattle in Dixie and went with her smaller children to live in Arizona near Fort Apache, where some of her married children were living at that time. Things didn't turn out very good for them there and they endured many hardships and poverty. While living there the daughter Adelia was married to Thomas Jessup, who was working at Fort Apache.

Shortly after this the mother Rebecca became very ill. When her two older sons Abram and Cornelius, who were living in Utah heard of her illness they prepared a wagon and team and provisions and her son Cornelius went to Arizona to bring her and the children back to Utah. But when Cornelius arrived he found the mother very ill, but she insisted they start home, thinking that she could stand to make the trip home. But her strength gave out and she died the next morning. Since there were no way to preserve the body for the long trip home, she had to be buried away down in Arizona away from her home and loved ones.

George Workman was about nine years old when his mother died and he and the other small children came back to Utah with his brother Cornelius. He lived in many different homes until he became old enough to take care of himself. He had very little schooling and only went as far as the "Fourth Reader", as it was called in those days. He was married when he was nineteen years old to Rhoana Clark in Panguitch, Utah by Judge John N. Chidester on January 15, 1893.

Shortly after their marriage they moved to a little settlement of Hatch, Utah which was about 18 miles south of Panguitch, Garfield County, Utah on the head of the Sevier River. Here they spent most of their married life. On August 12, 1985 a son was born to them at Panguitch, in the home of Rhoana's parents. They named him George Albert Workman Jr. About two years later a little daughter came to bless this union. She was named Beryl and was born October 12, 1897 in Panguitch. Shortly after this George Workman took his wife and two children to the St. George Temple where they were sealed for time and eternity.

There were eleven children born to his couple, six boys and five girls, all but three were born at Hatch, Garfield County, Utah. All grew to maturity except two, Riley Garner Workman and Turner Henry Workman who died in infancy. The rest all married and have families of their own.

George Workman was a fine citizen in every way. He made liberal contributions towards the building of schools, churches and other community improvements. He held many important positions in the church. He was superintendent of the Sunday School, councilor to Bishop James B. Burrows in the Hatch Ward for many years. He also served on two Stake missions in the Panguitch Stake of Zion.

He helped install the first telephone line in So. Utah in 1907. He was the first person to own and operate a thrashing machine in that part of the country. He often went 30 or 40 miles to thrash grain for other people. He owned a fine team of horses of which he was very proud and in the winter when the snows became deep, he would help pull the freighters over the big summit, as the snow often made the road impassable. This was the main highway to the southern counties of Utah and also to the northern counties of Arizona, and it became quite difficult to take the freight south of Panguitch during the winter months. He also helped to carry the mail across this divide in the freezing stormy weather.

On the 5 August 1924 Rhoana Clark died leaving a large family to be cared for. This was a deep sorrow to this man and his children as they were very devoted to each other and the children and the husband missed the mother very much. George Workman found another lovely woman who became his second wife. He was married to Beatrice Cutler on the 13 September 1929 in the St. George Temple for time and all eternity. There were no children to bless this union, but Beatrice became a wonderful mother to all his children and a loving companion for him.

George Workman and his wife Beatrice C. Workman spent many years working in the St. George Temple where they have done the work for more than 1700 persons. They would run their little farm in the summer at Glendale, Utah then spend the winter months at the temple in St. George doing endowment work for their dead kindred.

In August of 1959 he was 85 years old. He was the only living child of Jacob Lindsay and Rebecca Turner Workman. He suffered a slight stroke in August of 1958 and was no longer able to go to the temple or work on his farm. He has said many times that the Lord was very good to him and his family and had answered their prayers many times. They had experienced many manifestations and faith promoting experiences, which have helped to enlarge their testimonies of the gospel of Jesus Christ.

George Workman is a wonderful man and one his family and friends can love and respect for his service to his family and community. He was always known for his humor and wit. He has a large posterity and many wonderful memories. He will receive a great reward when his call comes to meet his loved ones in his eternal home above.

George Workman died February 14, 1960 at his home in Glendale, Utah.


Click here for more pictures.